Wellbeing Club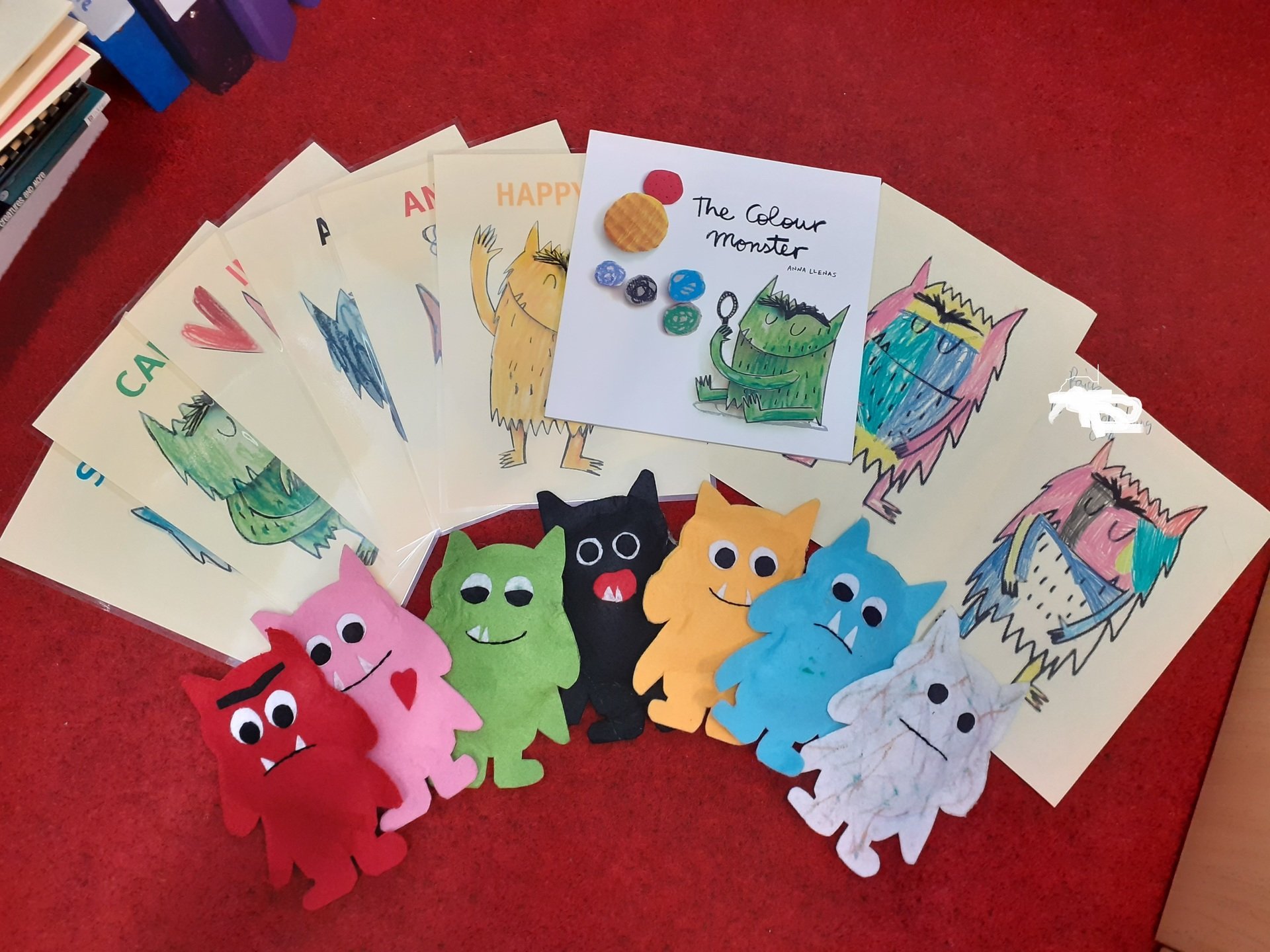 This week we read 'The Colour Monster', which helped us discuss our emotions through colours. We even created our own Colour Monster picture!

https://youngminds.org.uk/blog/how-to-make-a-worry-box-a-guide-for-parents/
https://youngminds.org.uk/starting-a-conversation-with-your-child/20-activities-for-20-minutes/
Quote of the Week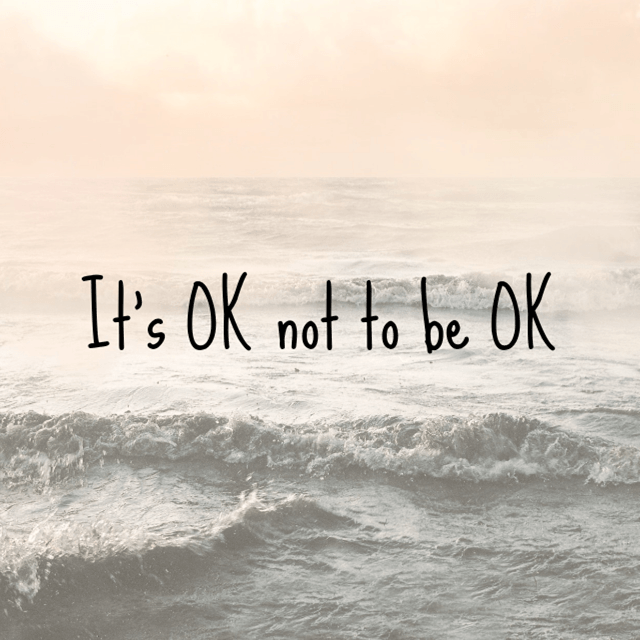 Wellbeing Book Recommendation of the Week
Activities
Events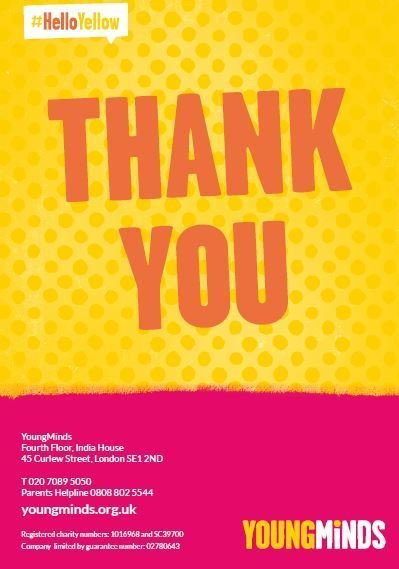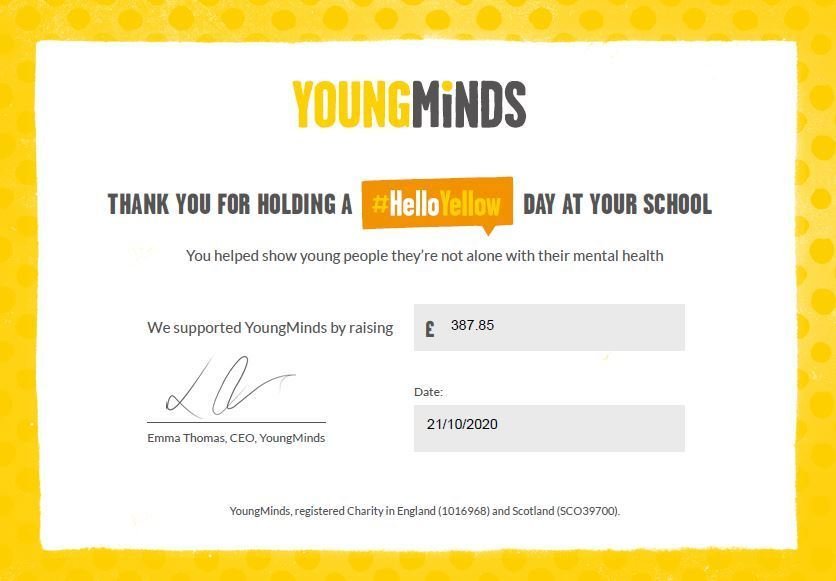 Thank you for your contributions towards our #HelloYellow fundraiser for Young Minds. We raised a wonderful amount of £390.85!
Child Mental Health