We are proud to support Safer Internet Day 2018
During this day every pupil in Hempstalls Primary School took part in an assembly, workshops, creative activities and much more. The children contributed to the day very maturely and learnt a great deal about Esafety and staying safe online!
Check our twitter page for some images and updates from the day!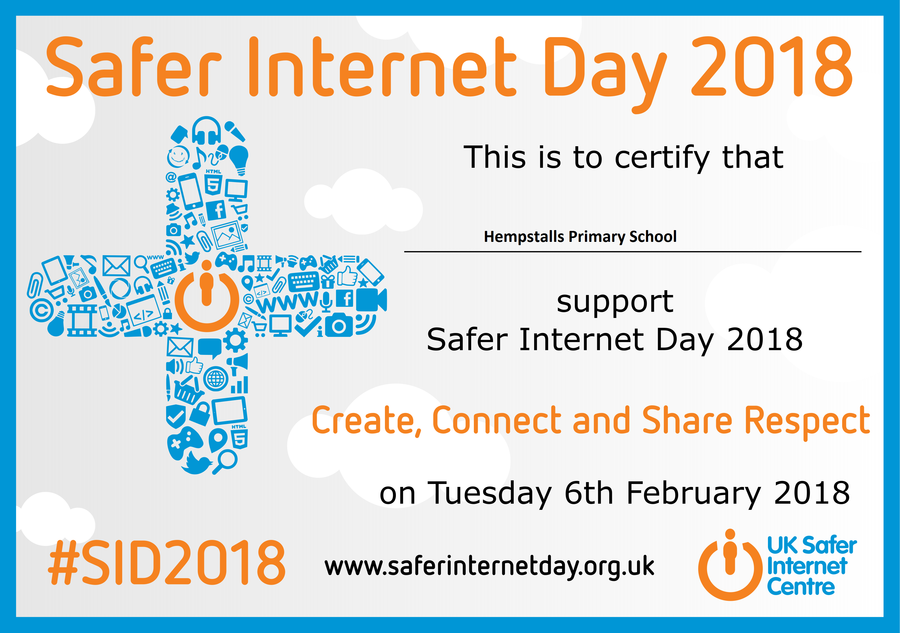 For more advice on keeping your children safe online and much more information visit the CEOP website HERE
Unsure how safe an app is?! The link below to NSPCC offers parents useful information on apps, social media and includes age recommendations of apps.
We are supporting Safer Internet Day 2017!
During this day ALL of Hempstalls Primary School will be learning even more about Esafety and how to stay safe online!