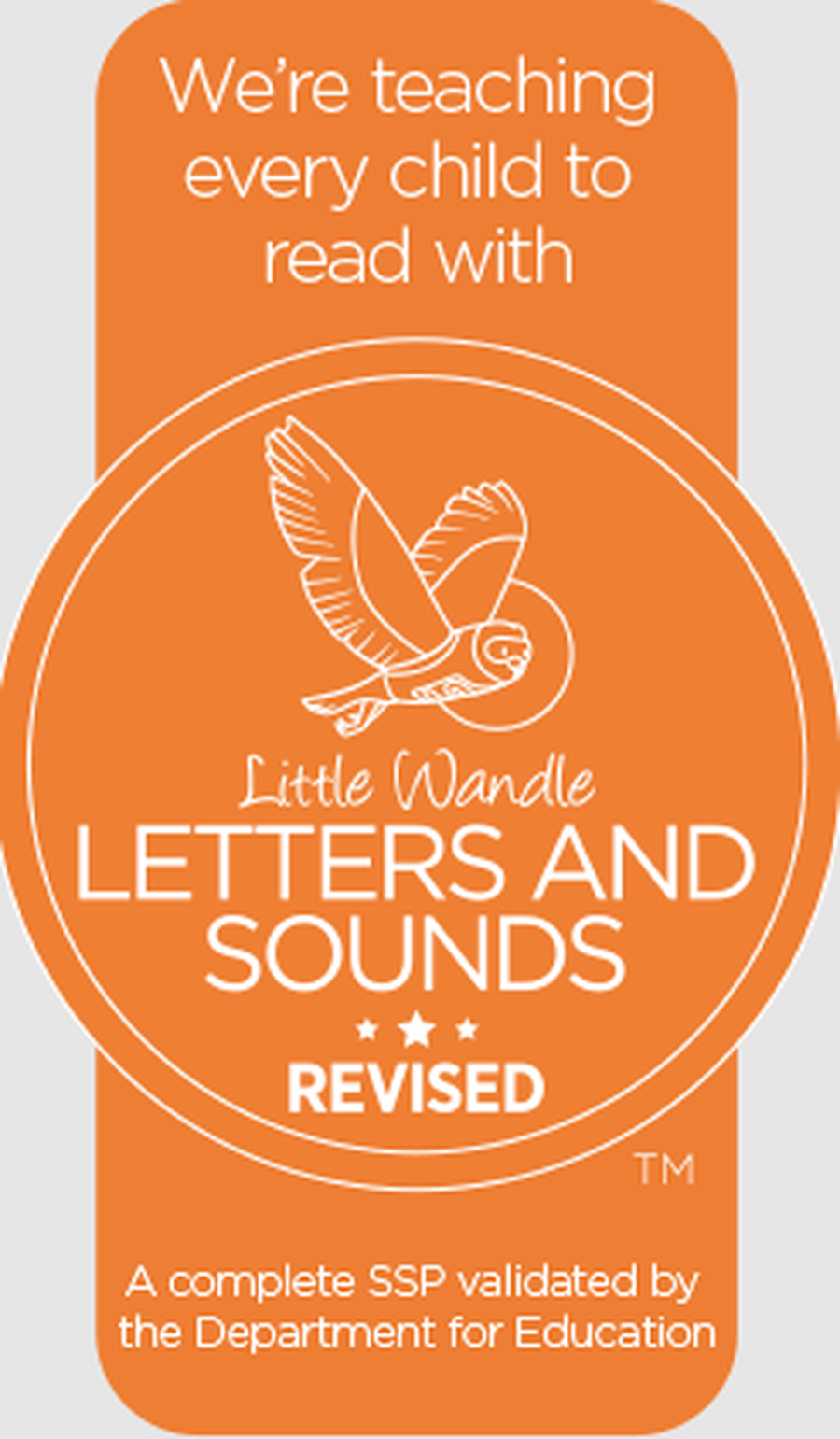 At Hempstalls Primary School, we aim to develop confident, fluent and passionate readers and writers from an early stage. Reading is so important in young people's lives, it is essential for them to be able to access all subject areas within the curriculum and is proven to improve life chances. Having a positive attitude to reading impacts upon academic, social and emotional development.
We have launched 'Little Wandle Letters and Sounds' which is a complete systematic synthetic phonics programme (SSP) to plan and provide daily phonics lessons. Through these sessions we teach our children that the letters of the alphabet represent different sound, in addition these can be combined and used in a variety of ways to make words. The children learn to recognise all of the different sounds and combinations they might see when they are reading and writing.
To support phonics teaching our children take part in guided reading sessions three times a week where they will encounter sounds taught through phonics, these sessions are delivered by a highly trained adult following 'Little Wandle's' planning sequence with each exposure to the text following a clear and given focus. The books chosen have been carefully matched to their phonic knowledge and fully decodable.
The reading practice sessions have been designed to focus on three key reading skills:
Decoding

Prosody: teaching children to read with understanding and expression

Comprehension: teaching children to understand the text.
Supporting your child with reading at home
Although your child will be taught to read at school, you can have a huge impact on their reading journey by continuing their practice at home.
We are asking for your support at home to continue to keep this positive attitude towards reading. After participating in the guided reading sessions in school your child will bring home their reading book to:
Celebrate their achievements with you and

To re-read to build on sound recognition and fluency,

For you to build discussions about the book, improving language skills and comprehension.
Remember to give them lots of praise – celebrate their success!
We encourage you to use any opportunities available to you at home to share stories for pleasure with your child. Reading should be promoted by all as an enjoyable experience and a way to take on new adventures and build imagination!
Children learn to love the sound of language before they even notice the existence of printed words on a page. Reading books aloud to children stimulates their imagination and expands their understanding of the world. It helps them develop language and listening skills and prepares them to understand the written word. When the rhythm and melody of language become a part of a child's life, learning to read will be as natural as learning to walk and talk.
As well as bringing home their 'Little Wandle' book to celebrate with you over the weekend, they will also have a sharing book which will be a library or 100 Great Reads book. This is for you to read to them and enjoy together this will encourage that love of reading we desire our children to have especially if you get into character using voices, making predications, exploring the facts in a non-fiction text, even discussing the story itself and involving them too!
To find more information about the teaching and delivery of 'Little Wandle' click on the links below.
The links will take you to video clips that have been designed to for you to develop more awareness of the programme and the way your child is being taught, it will help you to support your child's learning at home.