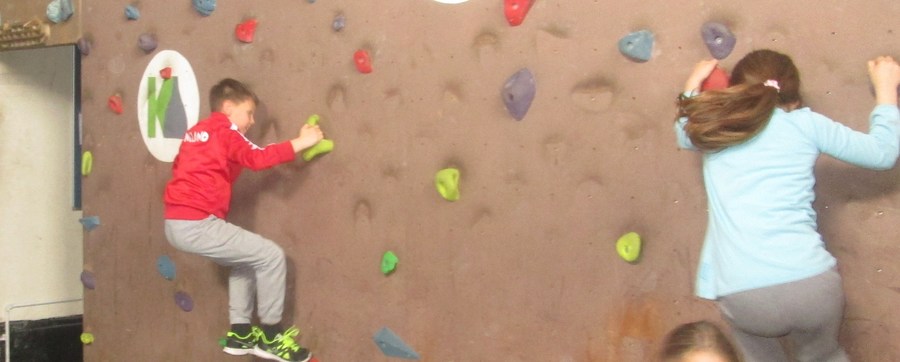 PE
What the children say: -
'I have enjoyed playing different sports in PE,' Lilliana (year 5)
'It has been great playing in intra-sport competitions,' Lathom (year 5)
'I have learnt lots of new skills like how to use your arms when sprinting. Also, I have had a new experience of rock climbing where I learnt how to stay safe on the walls. It was really good fun!' Leah (year 4)
'Teachers teach sports which they are really good at,' Nathan (year 6)
Our highlights: -
Representing Newcastle schools at the year 4 cross country competition, a level 3 competition.
Participating in our first tag rugby, rounders and boys kwik cricket tournament and being competitive in each of these competitions.
Continuing to offer a vast range of sports and inter-sport competitions for the children to enjoy and learn from.
Offering a 4-week rock climbing course for every year 3 and 4 pupil.
Making full use of the schools mini-bus.
Euro 2016 football tournament for the whole school
Some data about our PE and Extra Curricular Clubs:-
June 2016 – 80% of KS2 participated in at least one sports club during the year.
Nearly 40% participated in two or more extra-curricular clubs.
Impressively, almost half of KS2 (47%) have represented the school at either, cross country, swimming, football, athletics, rounders, kwik cricket and tag rugby. This is a fantastic achievement.
31% of KS2 participate in a club outside of school, including football, karate, boxing, swimming and dance troops.
So, only 20% of children are not currently active in an extra-curricular club. We are aware of who these children are and next year, we will continue to encourage and offer sports clubs, which will engage these current non-participants.
Meanwhile, in KS1, 82% of the children have participated in one or more extra-curricular sports club with 37% participating in two or more. These percentages are high due a more sports clubs being offered to KS1 this year, including splash, dance, rounders and football. This has meant that only 18% have not participated this year.
Outside of school, the children are continuing to engage in a range of sports including: troupes, dance, football, boxing, beavers, karate and gymnastics. 28% of KS1 take part in a sport outside of school.